Bangkok Suvarnabhumi Airport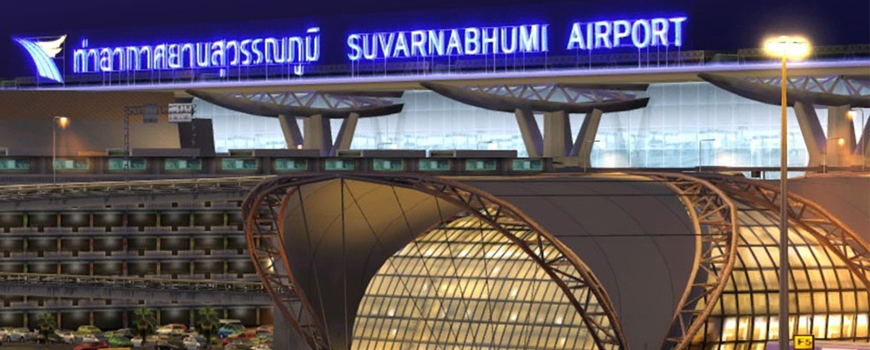 If you are coming from abroad your plane will land at the Bangkok Suvarnabhumi International Airport. Hundreds of planes are landing and taking off each day and if we don't agree on a meeting point we will never find each other!
Depending on what time your plane will land, it may take a very long time to reach our meeting point.
If you are travelling in Economy Class, you will have to reach immigration. Count between 5 to 10 minutes to get there. If you are lucky, it can be very fast. If not, if there are other big planes landing at the same time, the waiting can be long, very long. In the worse case, it will take about an hour to pass the immigration.
If you are travelling in Business Class, you will not have to wait so long at the immigration. You will get a Fast Lane voucher on your arrival. Keep it and walk to the Fast Lane immigration, it's something like 50 meters from the normal immigration. The waiting time is normally very short, it can't exceed 20 minutes in the worse case.
Once the immigration passed, you will collect your luggage. It doesn't take so long time to get them, they are normally very fast.
If you don't have Thai currency wait to pass the Customs, you will have a better change rate than the small desk at the luggage claim.
Now you have collected your luggage, pass the Customs and go directly to gate 3 on the 2nd (see pictures below), the one from where you arrived. One of our drivers will be waiting here with your name printed on a panel. Don't be surprised to see lots of other drivers waiting for their guests!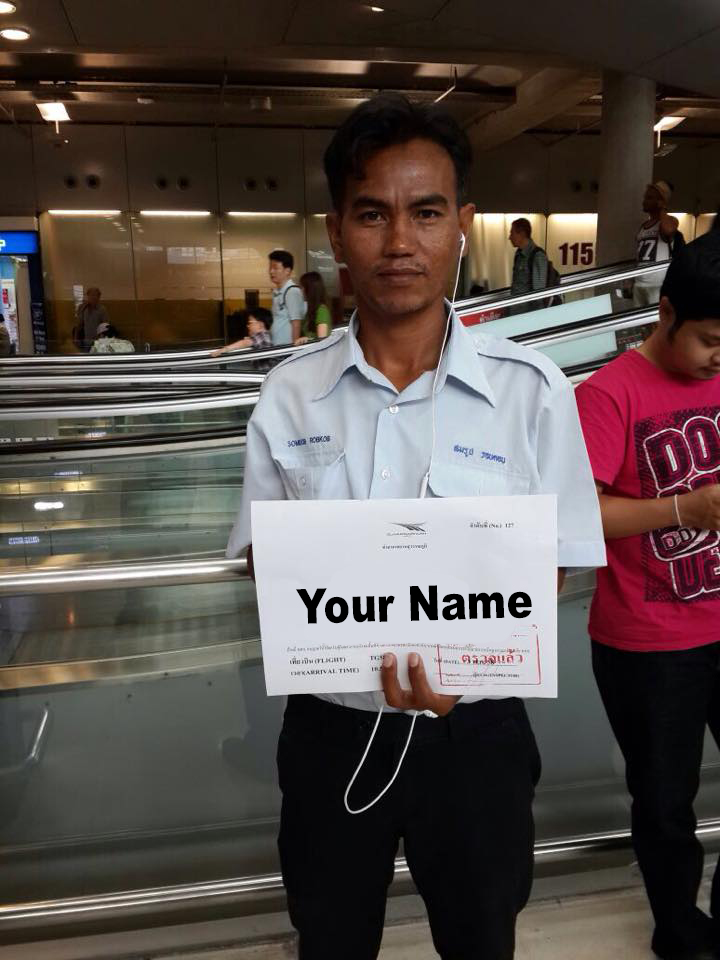 If you need a SIM card you will see after passing the Customs some booths selling different type of packages. They all have a 4G coverage including data, and local and international calls. Prices between AIS, True and DTAC networks are similar and quite cheap. You need your passport to register your card but they will do it for you, even insert the card into your phone and checked it's working. You can add more credit to any 7-11 supermarket in Thailand.
Now if you need to exchange money, you will get the best rate at the "Superrich" change desk, near the Airport Rail Link ticket office which is located on the basement level.
Arrival floor and meeting point, gate 3: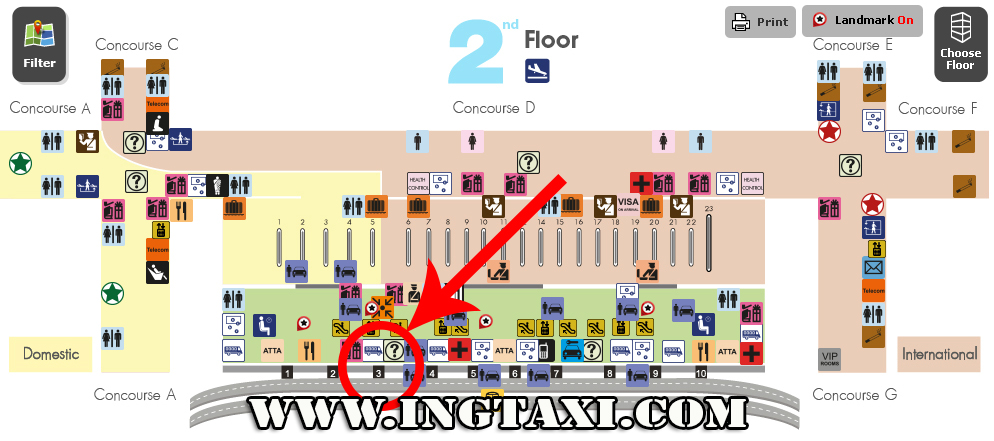 Departure floor:

FIND YOUR HOTEL NEAR THE AIRPORT