Discover Khao Yai!
Khao Yai is one of the most picturesque regions and some of the best views that our beautiful country has to offer. And it's only located a 3 hours drive away from Bangkok. Khao Yai is a few degrees cooler than Bangkok and the best time to visit is from the beginning of November to the end of March when the weather is ideal. Here are the best places we can show you and bring you.
– Khao Yai National Park:
Spanning across 2000 square kilometres, Khao Yai National Park is a UNESCO World Heritage site and is home to lots of wildlife like elephants, deer, otters, and gibbons. You can grab a map from the Visitor Centre before going on self-guided treks to check out waterfalls and viewpoints where you can overlook vast Greenland. Most of the treks are fairly easy and straightforward and there's also the option of getting your driver to drop you close to the lookout point.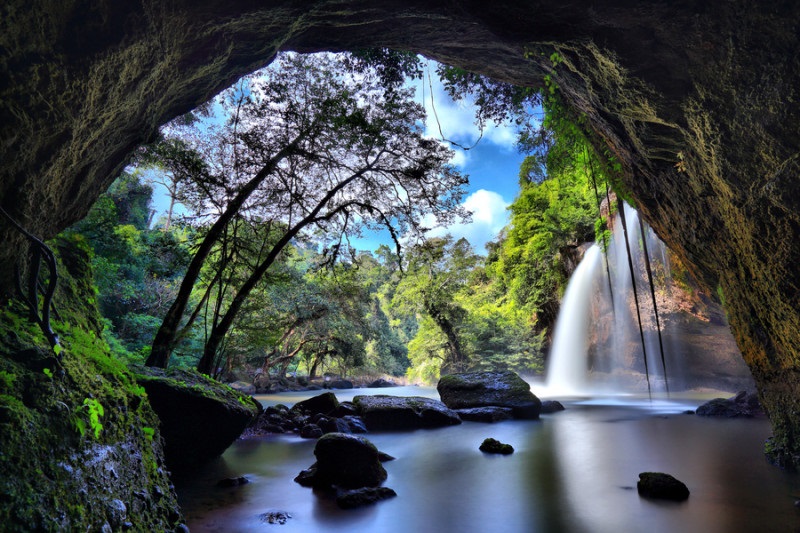 – Primo Piazza:
Primo Piazza is an Italian themed village. You no longer have to fly halfway across the world to get a taste of Italy and have the gorgeous pictures to prove it too. You could be easily mistaken for thinking that you were in a remote Tuscan village, with the complex's classy Italian architecture, cobbled streets, and lush green surroundings. The greatest highlight are the sheep, donkeys, and alpacas!
– Piazza Palio:
Palio is another Italian themed market square where you can get a little shopping done. Entrance is free and you will be amazed by the details they tried to replicate for an immersive out of the country experience. From the architecture of the buildings to the stone cobbled streets, they even had accordion music playing in the speakers, throughout the streets!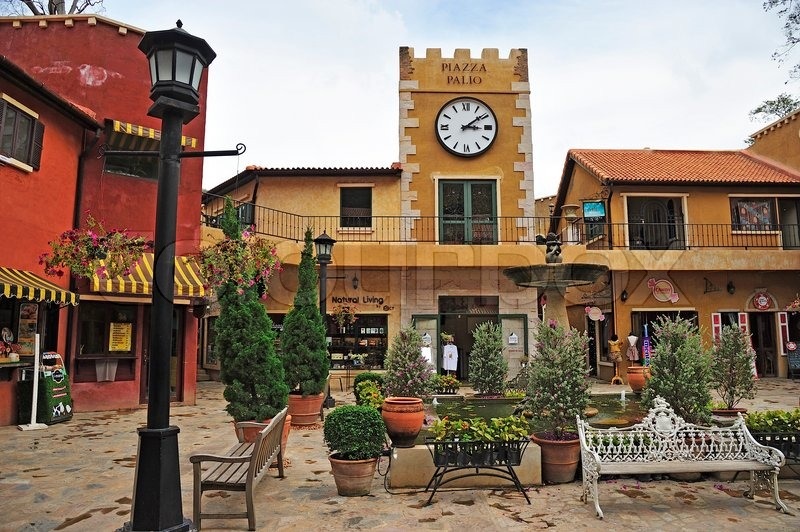 – PB Wine Valley:
Start the day early in the morning and hop on the 9 AM Winery tour at PB Wine Valley, a 350-hectare vineyard and the largest in Khao Yai. At 350 meters above sea level, the conditions are perfect for growing certain varieties of wine grapes as well as many seasonal fruits you can find here. The tour brings you through vineyards, the wine factory and of course, to taste some wine. Kids, as well as those who aren't up for alcohol, can ask for a full glass of 100% Shiraz Grape juice instead.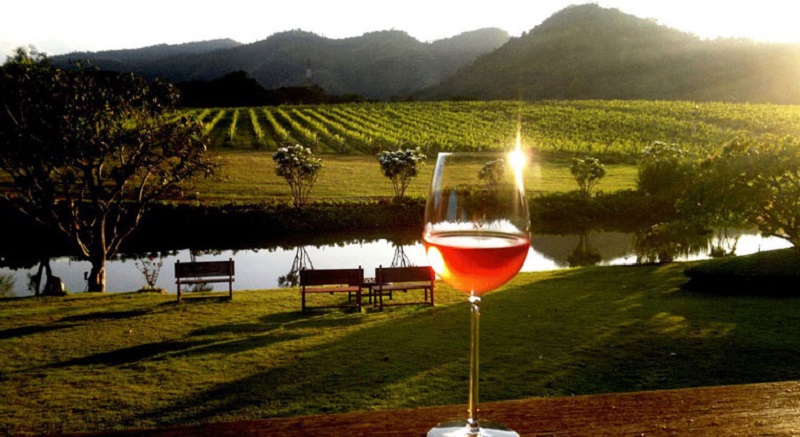 – Farm Chokchai:
This 100-hectare farm holds tours twice a day from Tuesday to Friday and every 20 minutes over the weekends. The tour brings you through the farm's agriculture processes, a rodeo show and even has ice cream making classes (only available through pre-booking). If you miss the farm tour, there are also ATV rides that bring you into the forest and an open farm with sheep & horses you can feed. There's also a Chokchai museum that houses a wide range of collections from cowboy merchandise to vintage cars and cameras.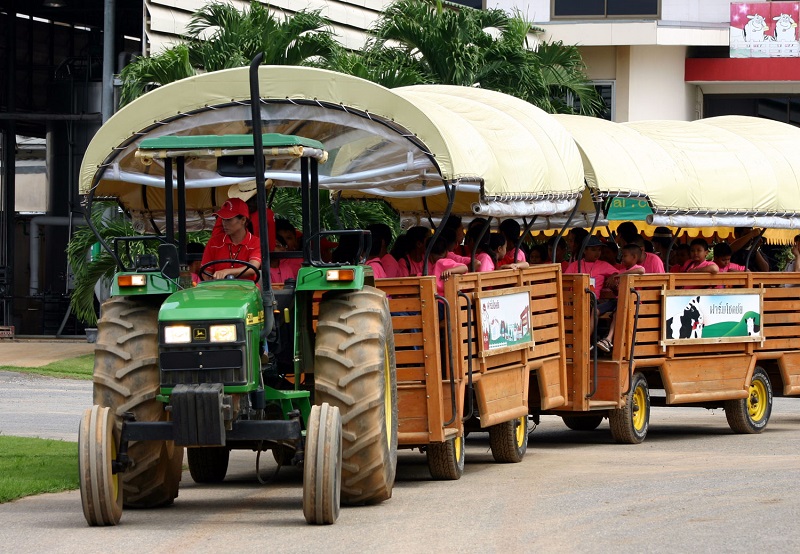 – Ban Mai Chay Nam:
It's so much more than just a restaurant. There is an extensive collection of characters like Superman, Marilyn Monroe, Elvis Presley, even Colonel Sanders. The place is huge but can get quite crowded during lunch hours as tour buses will make a stop here.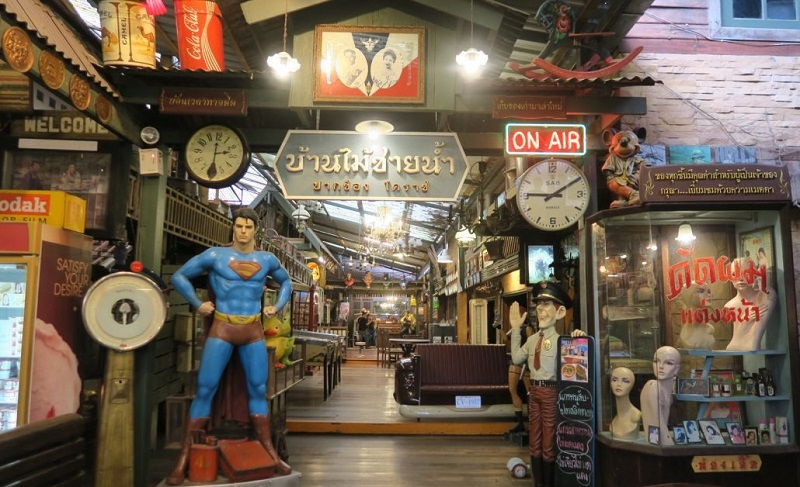 – Baan Suan Noi (Hobbit House):
Baan Suan Noi is also known as the Hobbit House. This incredibly unique place combines fantastical adventure and Hollywood in one quirky place. Now you don't need to watch The Hobbit to living your dreams. Instead, you can live your Hobbit fantasies at the Hobbit House. There's even a whole room full of costumes ranging from Snow White to Harry Potter and of course, The Hobbit characters. Some of the unbooked rooms are even left open for anyone to explore. There are currently 13 themed rooms in either Hobbit style or Santorini.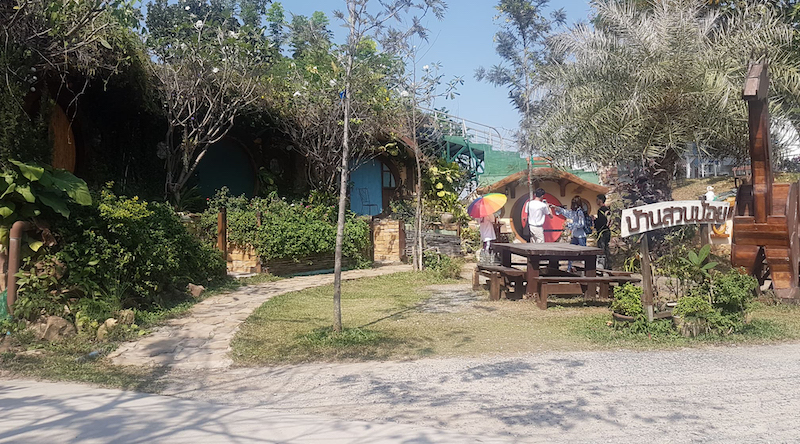 – Haew Narok Waterfall:
Starting from the furthest point, and also the tallest waterfall in the National park, Haew Narok measures 100m high. From the closest drop off point, it's an easy 900m walk to the lookout point. There is also a rocky path from the left side of the barrier where you can climb down to the base. It might look really steep but you'll see lots of families with young kids attempting the trail too.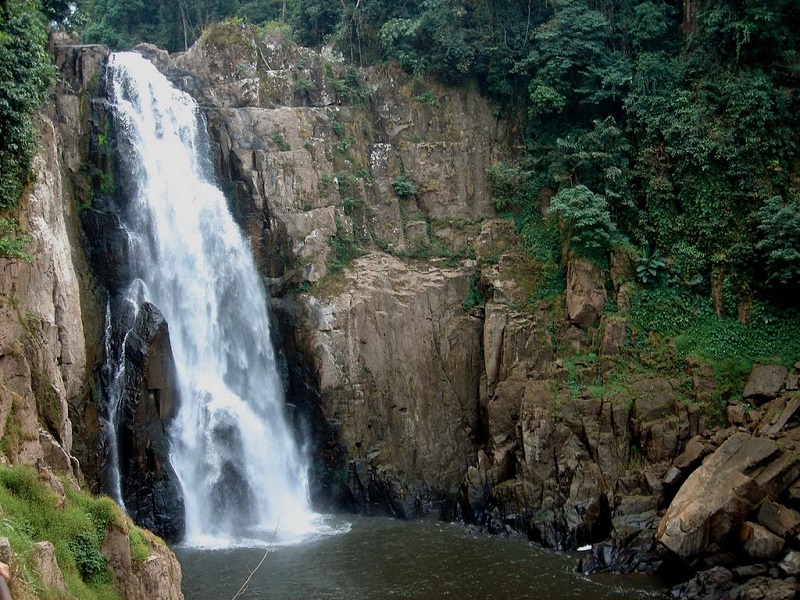 – Pa Deo Die Cliff (Also spelt Pha Diao Dai/Pha Diew Die):
There are a couple of scenic viewpoints from the Pak Chong Entrance towards the visitor centre but Pa Deo Die is arguably the best. There's a raised wooden path that makes the cliff easily accessible and a round trip around the path only takes 15-20minutes. Although signs are warning against getting too close to the edge, the flat boulders are pretty safe to hang your legs over as you enjoy the panoramic view upfront.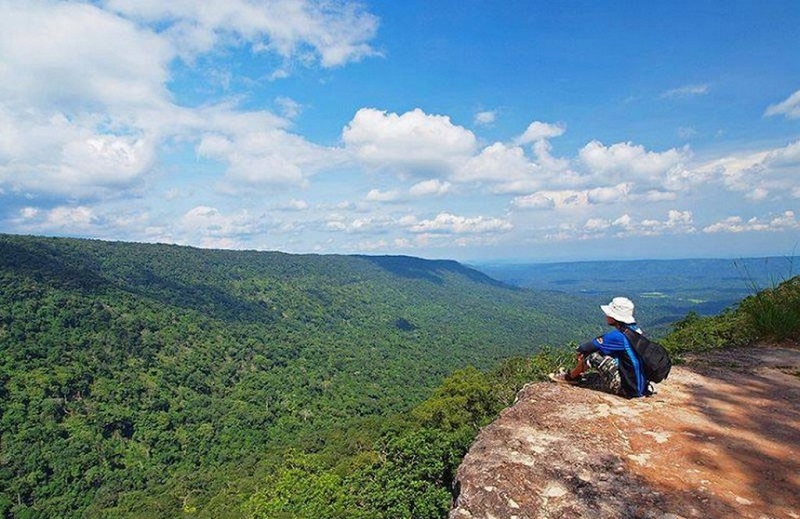 – Haew Suwat Waterfall:
Haew Suwat is much easier to access than Haew Narok so you'll see a bigger crowd here; though there are more vantage points so you're more likely to get a photo without getting photobombed. The waterfall 25m high and splits into 2 separate streams. You can even walk to the back of the waterfall although you'll probably get a little bit wet.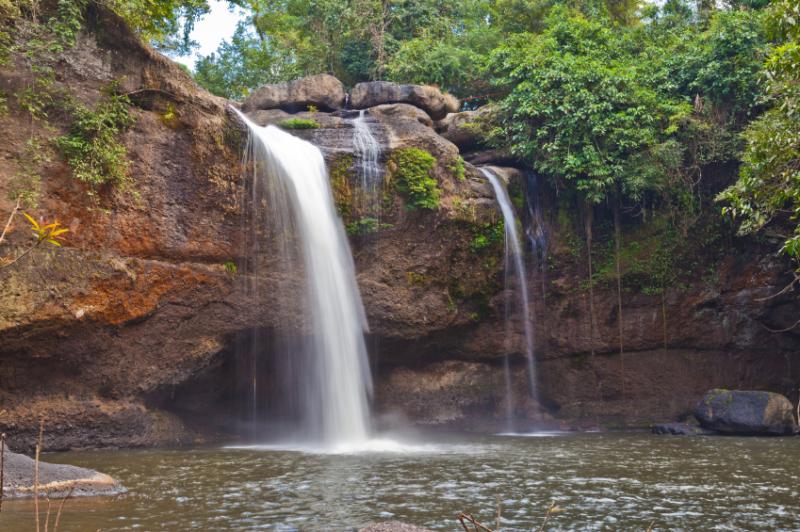 – Night Safari:
At the visitor centre, you can pre-book your night safari and goes out at 2 timings (7 PM & 8 PM). Although if you're lucky you can spot wild elephants in the day from the grassland between Haew Narok and the visitor centre. Popular animals spotted on the safari ride other than elephants include deer, otters, foxes and gibbons.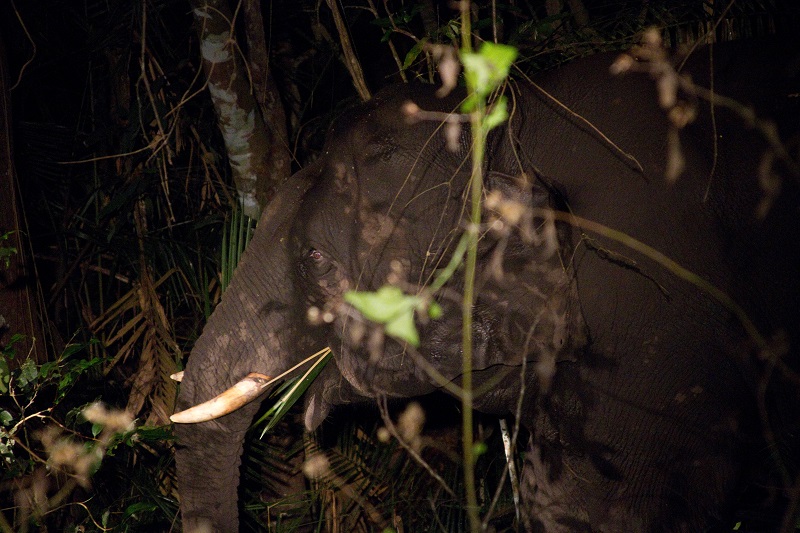 – Pak Chong Night Market:
After a whole day of hiking, treat yourself to some yummy street food at the Pak Chong Night Market. Some of the favourites are found here like the Mango Sticky Rice, fresh fruits, instant noodle salad and the Chili Cheese Fries.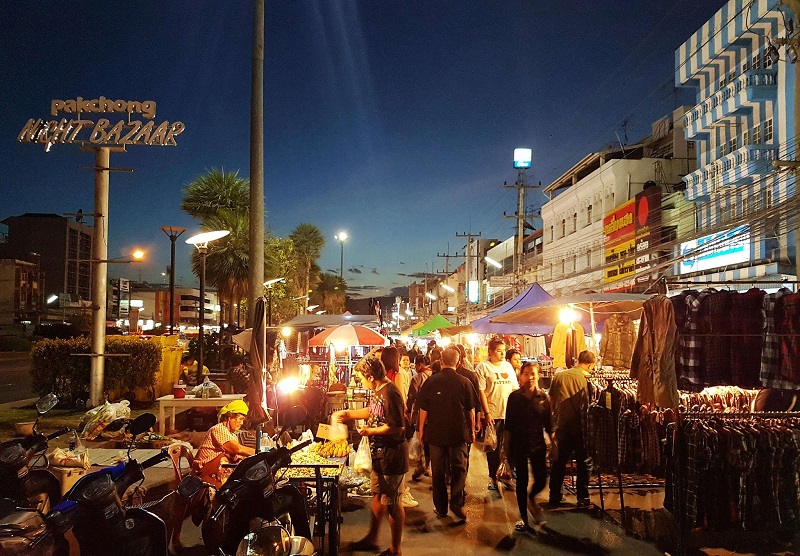 – The Chocolate Factory:
This glass building is actually more of a restaurant with a pastry & chocolate store on the first floor. When you enter, there's also a small glass kitchen where you can observe chocolate products in the making. The restaurant serves a wide range of western to local Thai food.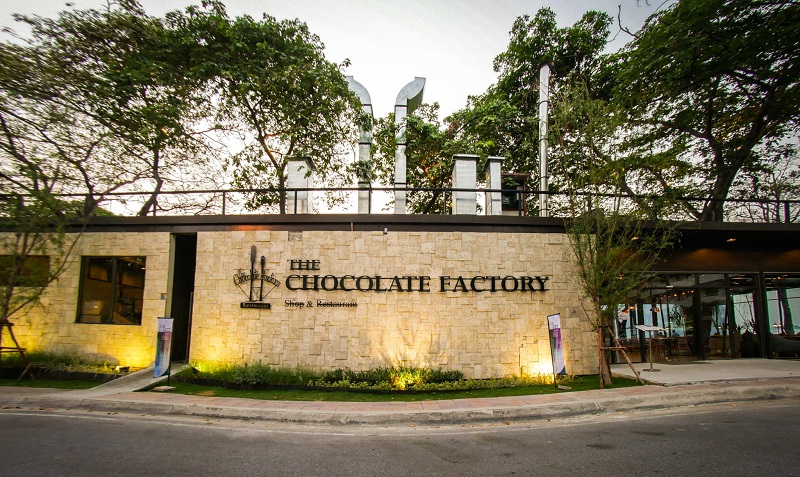 – Manee Sorn Sunflower Field:
You will notice that these sunflowers are taller than the average human being! The field looked as if it was covered with gold with the sunflowers smiling at the visitors. It's a great place for photography. Note that this attraction is only opened between November to January.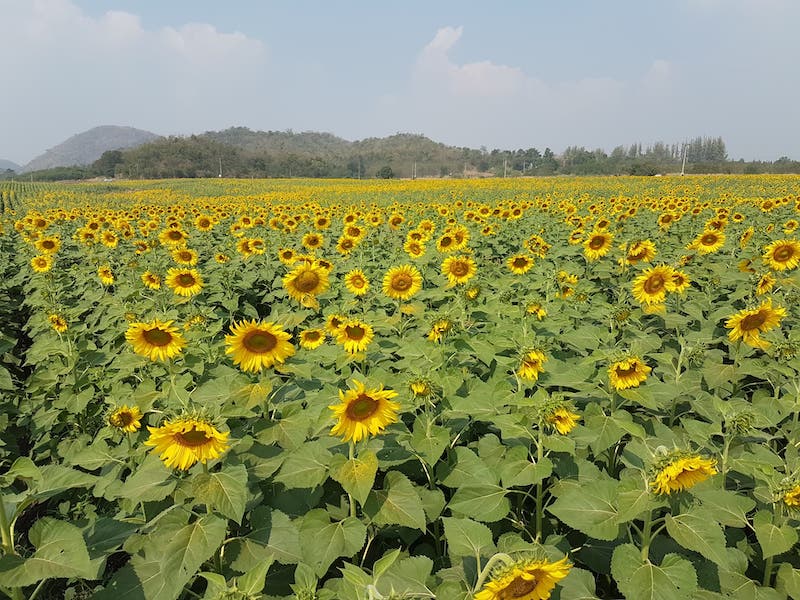 BEST HOTEL DEALS IN KHAO YAI