Pattaya is a resort city famous for its nightlife and activity-filled seafront. It's located on the east coast of the Gulf of Thailand.
Pattaya remains a major party destination for tourists and expats in Thailand. With the main strip providing inexpensive beer, loud music, and adult entertainment, a vacation in Pattaya usually boils down to a string of all-night parties.
Head to the beach to relax and enjoy the international cuisine available at the many seaside restaurants and bars. To clear your head after the nightly revelries, try to learn a new water sport or explore the surrounding area.
But Pattaya is not only that, but there are also beautiful sights away from the major tourist places. Temples around the city are amazing and we can organise a tour to show you what tourist guides don't advertise.
– Sanctuary of Truth:
It's one of the nicest temples you can see in Thailand. This huge wooden construction is covered with carved sculptures.
In fact, it's not really a temple for praying, it is a building to preserve the ancient art of wood carving techniques. The themes are based on eastern religions but anyone can appreciate the intricate details and amount of time and effort gone into creating it.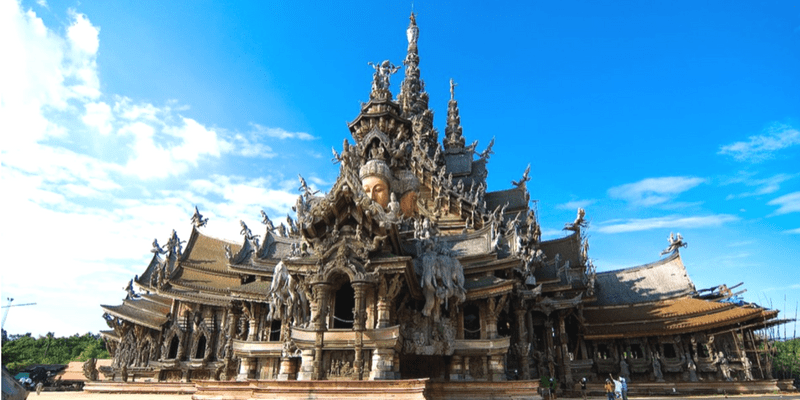 – Big Buddha Hill Temple (Wat Phra Yai):
One of the most iconic tourist attractions in Pattaya is the Big Buddha Hill and Wat Phra Yai temple. Located on the top of Pratumnak Hill, the 18 meters tall golden Buddha is popular with locals and tourists alike. It is the largest Buddha image in the Chonburi province of Thailand.
When you arrive at the temple you'll be greeted by a large staircase flanked by two golden Naga's leading up to the Big Buddha at the top of the hill. After the walk up the long staircase, you'll enter a grand patio area that has numerous different Buddha statues surrounding the giant golden Buddha. If you walk to the edge you'll get some great views of Jomtien and the ocean below.
This is not just a tourist attraction, but Wat Phra Yai is also a working temple revered by the Thai's and Buddhist who come here to pray and make offerings. Be respectful on your visit and dress appropriately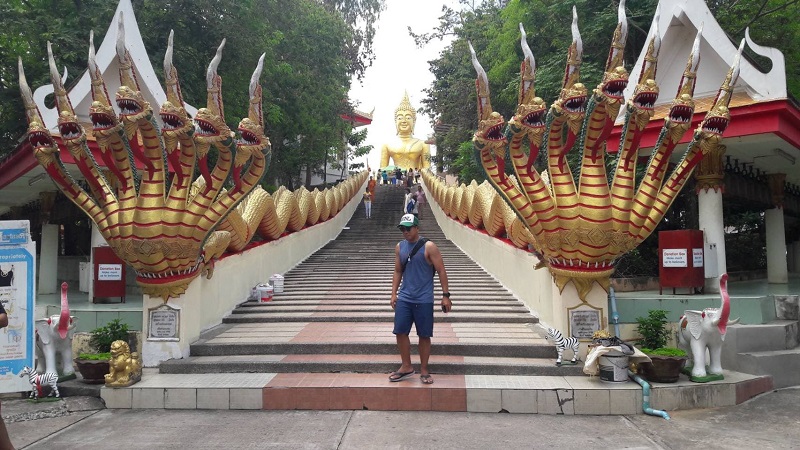 – Wat Chai Mongkhon:
In the heart of Pattaya sits the city's oldest and main Buddhist Temple, Wat Chai Mongkron (also known as Wat Chai Mongkol). Even though it is located on the corner of Second Road and South Pattaya Road, most people hardly notice it or take the time to stop in to visit.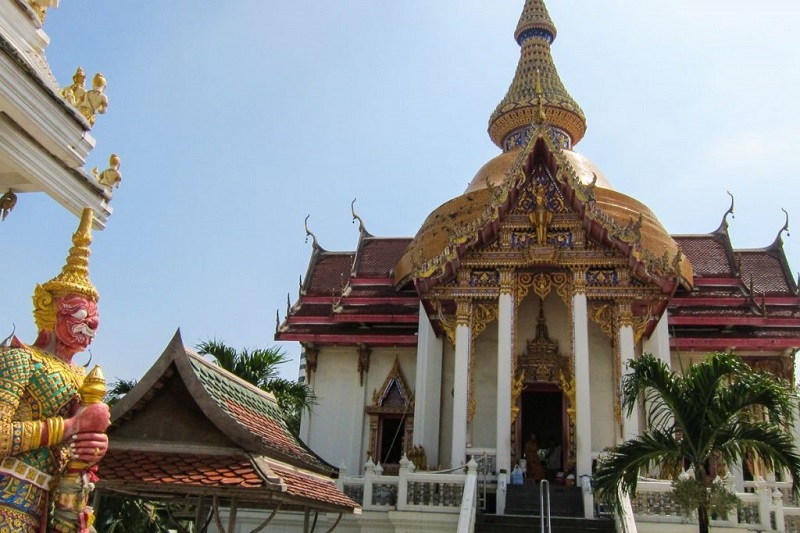 – Wat Yansangwararam Temple:
Wat Yansangwararam is a beautiful temple complex located about 40 minutes south of Pattaya. Wat Yan, as it is known to locals, is a popular destination for both tourists and locals. The temple is well worth the trip to spend a few hours enjoying the architecture, history, and lovely gardens.
The temple complex is huge, comprising of over 145 acres of land. In addition to the main temple of Wat Yan, there are many other buildings to see including 7 pavilion halls, the hilltop Chedi, a school, a hospital, and several other smaller pagodas and religious structures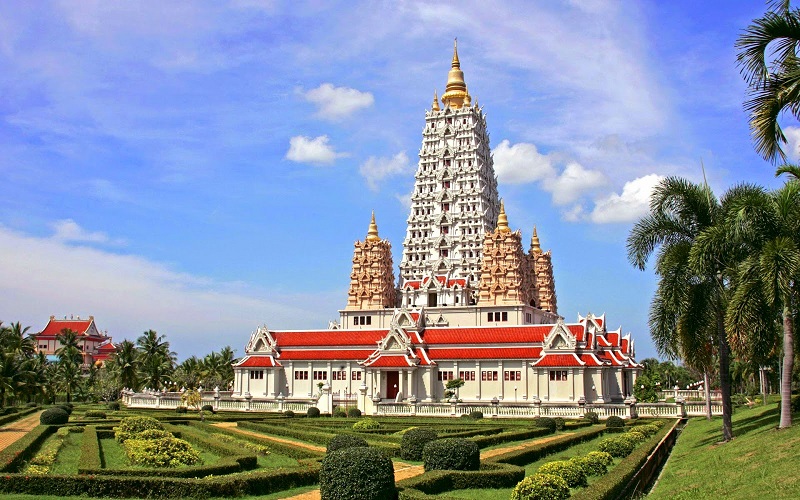 – Wihan Sian Temple (Anek Kusala Sala):
Wat Yansangwararam was built in 1976, and although it is relatively modern it is one of the most significant temples in the Pattaya area because it comes under the patronage of His Majesty The King. The many buildings and gardens of Wat Yan cover an area of approximately 146 acres, the temple was dedicated to the Supreme Patriarch Somdet Phra Yanasangwon.
Wat Yansangwararam contains many priceless Buddhist relics, said to belong to Buddha and his disciples, and a replica of Buddha's footprint.


– Wat Khao Din Temple:
Wat Khao Din Temple was built just 35 years ago and is located on top of a prominent hill, near the town of Tungklom. The name is literally translated to a temple on the Earth-soil. This temple is not likely to be found on the tourist trail.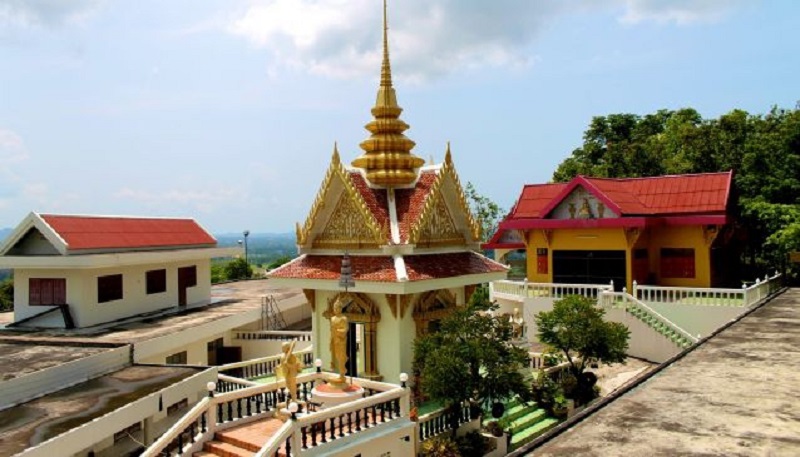 – The Buddha Mountain:
The Buddha130 meters high was designed with new technologies, using a laser and computers to draw it. It has been built in 1996 to commemorate King Bhumibol's golden jubilee, the 50th anniversary of his accession to the throne.


As you can now see, there are lots of interesting places to see around Pattaya and we can organise tours to show them all to you.
Have also a look at some of the best deals you can find in Pattaya: