Discover Bangkok!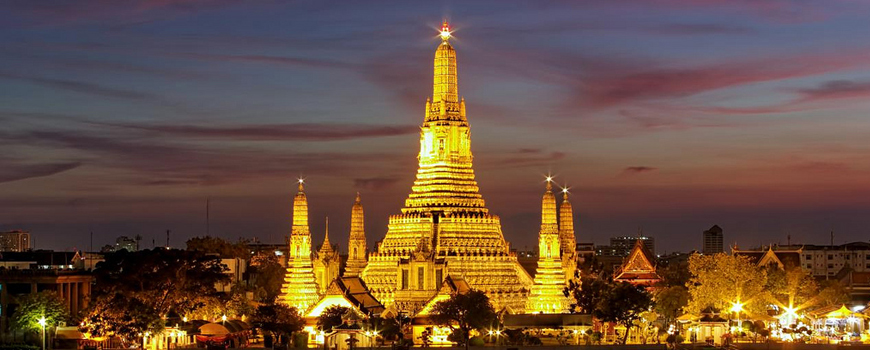 If you want to visit the main monuments of Bangkok, we can propose a full day trip. You will visit the Grand Palace, Wat Pho temple with its reclining Buddha…
I will pick you up from your hotel and bring you back.
For 4 persons in my Toyota Innova it will cost 2800 THB for a full day or 3200 THB for 9 persons in a minibus.
This doesn't include the tickets to the different monuments entrances.
The Grand Palace:
The Grand Palace (Phra Borom Maha Ratcha Wang) is a complex of buildings in the middle of Bangkok. The palace has been the official residence of the Kings of Siam (and later Thailand) since 1782. The king, his court and his royal government were based on the grounds of the palace until 1925. The palace is one of the most popular tourist attractions in Thailand.
Wat Pho Temple

:
Wat Pho is one of the oldest and largest Buddhist temples of Bangkok with its 80000 square metres and with more than one thousand Buddha images. It is located in the Rattanakosin district directly adjacent to the Grand Palace. Known also as the Temple of the Reclining Buddha with its 43 metres long. The temple is also known as the birthplace of traditional Thai massage.
BEST HOTEL DEALS IN BANGKOK